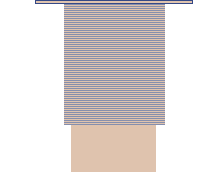 Sample Contract:
Web Site Development, Design, Maintenance, Hosting,
Computer Consulting, Training, and Repair
Business Contract
This contract is made on ____________, 2008 between the parties DebSpace.com,
herein known as DebSpace.com, of __________________, town of _________________, in the state of ________, and ________________________, herein known As Client, of ____________________, city of ____________________, in the state of _______.
DebSpace.com and Client above agree to all the conditions and obligations as follows:
DebSpace.com is in the business of providing web site design and development, hosting, maintenance, consulting and training, and Computer Repair services for a fee.
NOW, THEREFORE, in consideration of the mutual agreements and covenants herein contained the parties hereto agree as follows:
A. Engagement
Client engages DebSpace.com to render, and DebSpace.com agrees to render to Client, certain services in connection with DebSpace.com's planning, preparing and implementation of a web presence for certain of Client's products as follows:
Determine Client's current and proposed products and services, as well as present and potential markets.
Create, prepare and submit to Client for its prior approval web site layout and design ideas.
Prepare and submit to Client for its prior approval estimates of costs and expenses associated with proposed web site design.
Design and prepare, or arrange for the design and preparation of, web site.
Perform or establish such other services as Client may request from time to time such as, but not limited to, web hosting, email services, consulting and training, and/or computer repair, DC back up, etc.
Proof for accuracy and completeness of content, edits, images, or other forms of web presence.
B. Products
DebSpace.com's engagement shall relate to the following products and services:
Interview client
Establish site hierarchy and structure
Design site environment, establish continuity and micro-environments
Develop, edit and write content as necessary
Create interactive forms and/or files as recommended
Render, edit, and map images; design and/or enhance logos
Perform external/internal cross checks of urls, html, and current browsers
Provide computer repair program installations as requested
Install e-commerce features using PayPal/X.com service or other e-commerce service
Incorporate monitoring and analysis features for site traffic
Manage initial site promotion
Provide consulting and training services upon request
Web Hosting and email services as requested (** see D.2)
C. Exclusivity
DebSpace.com shall be the exclusive web site designer in the United States for Client with respect to the products described in Section 2 above, for a period of at least ninety (90) days or until Client submits in writing and submitted by certified mail that DebSpace.com's services are no longer required.
D. Compensation
DebSpace.com shall receive an amount equal to one-third of the gross estimate. If no estimate for the entire site is determined, then Client shall be billed for 30 days of services rendered at a time.
Charges levied by other internet entities are the responsibility of Client, and shall be billed directly.
** Web Hosting and email service fees are subject to change. If Client must have access to Client's web site directory (i.e. ftp access), then separate web hosting and email fees apply, and a second contract between an Internet Service Provider (ISP) and Client must be signed.
Charges from other suppliers of services or properties such as, but not limited to, finished clip-art, e-commerce shopping cart fees, Internet fees, web hosting and email service, (unless provided separately by DebSpace.com) comprehensive layouts, type composition and fonts, photostats, engravings, and/or printing, purchased by DebSpace.com with Client's authorization during the term of this Contract, are the responsibility of Client and will not be surcharged.
For those items where DebSpace.com is not compensated on a commission basis, Client shall pay DebSpace.com on an hourly basis, and/or as listed below, for services provided hereunder. The rate will be determined by the type of services provided and the person or persons providing such services, but in no event shall the rate exceed $95.00 per hour (currently $45.00 per hour). Client may elect in advance to be charged on this hourly rate basis. If Client fails to notify DebSpace.com of its choice, it shall be presumed that Client elected to be charged on an hourly rate basis.
5. Potential Fees are as follows:
§ $85.00 Flat rate initial set up fee for the site itself which includes but not limited to Initializing an account, Initial setup of a four (5) page website and using a pre-designed web template that Client will choose, from a variety that DebSpace.com has in current stock, the first thirty (30) days of being published and live on the internet, Up to 50 email FORWARDED accounts/web based email account setup.
§ $45.00/hour: Web Site editing, layout, and design (**See Hosting page for Hosting rates**)
§ $45.00/hour: Consulting and Training
§ $45.00/hour: Computer install and/or repair **Price per hour does NOT include parts replaced during any computer repair. All replacement parts will be billed as a separate cost.
§ $85.00/hour: Various Initial Script editing and writing.
§ $15.00 annual fee for each *Domain Name Search and/or Registration
§ $85.00 one time fee to move any existing site to new web hosting location
§ Average estimated cost per individual designed page: $90.00 or 2 hours billed time
§ Average estimated time per image editing and incorporation into site: 10 minutes
§ Hourly rate will be rounded to the next ¼ hour increment
§ $25.00/Month: (Large Business Site or for a site that required bi-weekly or more often updates but does NOT include any database management) Web Hosting and Email forwarding, and $15.00/month (Small Business or Family Site or a site that requires monthly or fewer updates) $20 Per year for up to 10 POP3 email accounts
6. In the event that DebSpace.com undertakes, at Client's request subject to DebSpace.com's prior approval, special projects such as those described in Section A.6 above, DebSpace.com shall prepare an estimate of total charges for any such special project, including therein any charges for materials or services purchased from outside sources. In the event that Client elects to proceed with the special project based upon DebSpace.com's estimated cost, DebSpace.com shall perform the services with respect to such special project at its estimated cost, subject to modification as mutually agreed by the parties.
For any special project or other services provided by DebSpace.com pursuant to this Contract upon which the parties have not agreed as to charges, Client shall pay DebSpace.com at its regular hourly rates, (currently $45.00 per hour) but not to exceed $95.00 per hour.
DebSpace.com shall not be obligated to reimburse Client for any travel or other out-of-pocket expenses incurred in the performance of services pursuant to this Contract unless expressly agreed by Client in advance.
E. Billing
DebSpace.com shall invoice Client for all charges where possible in advance of DebSpace.com's payment date.
Charges for production and services shall be billed by DebSpace.com upon completion of the job. Charges for Hosting alone are to be billed in advance. Recurring charges will accrue monthly and be billed Quarterly in advance, via email invoice and or USPS, in calendar year quarters. (January 1st, April 1st, July 1st, and October 1st)
Rate or billing adjustments shall be credited or charged to Client on the next following regular invoice date or as soon as otherwise practical.
Invoices Shall Be submitted in an itemized format and shall be paid by Client within fifteen (15) days of the invoice date. Unless otherwise requested by Client, invoices shall be submitted electronically via email.
Client agrees to notify DebSpace.com if invoice has not been received within 10 days of normal billing date.
F. Cost Estimates
DebSpace.com shall not commence work on any project pursuant to this Contract without first estimating costs for preparation, including copy, service, layout, design, processing, and production, as well as approximate time for requested computer repair. This does not include the charges for computer parts.
After determining the estimated cost, completion of the work shall be subject to Client's prior approval.
Estimates are influenced by amount of Client involvement, level of site complexity, amount of original design work, logo creation, and growth of site during production phase for web design and subject to price fluctuation of computer parts for computer repair. Therefore, estimates are subject to change.
G. Ownership and Use
DebSpace.com shall insure, to the fullest extent possible under law, that Client shall own any and all right, title and interest in and to, including copyrights, trade secret, patent and other intellectual property rights, with respect to any copy, photograph, advertisement, or other work or thing created by DebSpace.com or at DebSpace.com's direction for Client pursuant to this Contract and utilized by Client.
Upon termination, Client agrees that any design, plan or idea prepared by DebSpace.com and submitted to Client (whether submitted separately or in conjunction with or as a part of other material) which Client has elected not to utilize, shall remain the property of DebSpace.com, unless Client has paid DebSpace.com for its services in preparing such item. Client agrees to return to DebSpace.com any copy, artwork, or other physical embodiment of such creative work relating to any such idea or plan which may be in Client's possession at termination or expiration of this Contract.
Materials and design created by DebSpace.com pursuant to this Contract may be used by Client outside the United States without additional compensation beyond #2 above, provided that Client shall be responsible for any additional expense associated with such use, such as charges for translation. DebSpace.com's obligations in Section H.1. shall not apply with respect to any such foreign use.
Client agrees to allow and maintain credits to DebSpace.com on web site for design, layout and/or maintenance services.
H. Indemnification and Insurance
DebSpace.com and Client shall indemnify and hold each other harmless with respect to any claims, loss, suit, liability or judgment suffered by either, including reasonable attorney's fees and costs, based upon or related to any item prepared by DebSpace.com or at DebSpace.com's direction, including, but not limited to, any claim of libel, slander, piracy, plagiarism, invasion of privacy, or infringement of copyright or other intellectual property interest, except where any such claim arises out of material supplied by Client and incorporated into any materials or advertisement prepared by DebSpace.com or at the direction of DebSpace.com subject to the indemnification in subsection A. above is materially changed by Client. Information or data obtained by DebSpace.com from Client to substantiate claims made in web design shall be deemed to be "material furnished by Client to DebSpace.com".
In no event shall DebSpace.com be liable for any direct, indirect, punitive, incidental, special, consequential damages or any damages for loss of use, data or profits, arising out of or in any way connected with the use or performance of the web site host, with the delay or inability to use the web site, with the provision of or temporary failure to provide web hosting or email services, or for any information, software, products, services and related graphics obtained from third-parties for use within the web site.
I. Term and Rights of Termination
The term of this Contract shall commence on the date signed and shall continue in full force and effect until terminated by either party upon at least thirty days prior written notice, provided that in no event (except breach) may this Contract be terminated prior to thirty (30) days written notice. The rights, duties and obligations of the parties shall continue in full force during the period of termination notice and until termination.
Upon termination of the Contract, DebSpace.com shall transfer, assign and make available to Client all property and materials in DebSpace.com's possession or subject to DebSpace.com's control that are the property of Client, subject to payment in full of amounts due pursuant to this Contract.
Upon termination, DebSpace.com agrees to provide reasonable cooperation in arranging for the transfer or approval of third party's interest in all contracts, agreements and other arrangements with web hosting, designers, and others not then utilized, and all rights and claims thereto and therein, following appropriate release from the obligations therein.
In the event of any default of any material obligation by or owed by a party pursuant to this Contract, then the other party may provide written notice of such default and if such default is not cured within ten (10) days of the written notice, then the non-defaulting party may terminate this Contract immediately.
Any notice required by this Contract or given in connection with it, shall be in writing and shall be given to the appropriate party by postal delivery, fax, personal delivery or by email, receipt of which must be acknowledge by DebSpace.com in writing or email.
J. Final Agreement
This Contract may not be modified in any manner unless it is presented in writing and is signed by both parties. This document and any attachments constitute the entire agreement between the parties. This Contract binds and benefits both parties and any successors.
K. Governing Law
This Contract shall be construed and enforced in accordance with the laws of the state of Iowa.
IN WITNESS WHEREOF, the parties hereto have executed this Contract as of the date signed below.